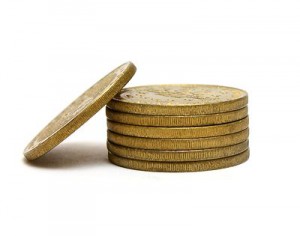 Margin Stacking is a term that may or may not be familiar to you. It refers to the cost or profit margin that each member of the supply chain contributes to bring a product to the end user. Every manufacturer, distributor, and dealer adds their own margin and the final cost includes these "stacked margins."
This type of distribution system has evolved over time and in many cases is the best method to deliver products efficiently to consumers. The margins charged by these "middle men" aren't evil or bad as long as they add value to a product through manufacturing, warehousing, installation or technical support.
We would all agree that the structure of the poultry and hog industries has changed a great deal in the last 20 years, and some parts of the supply chain have changed along with it. At one time, local dealers sold, mixed and delivered complete feed to production sites. As producers became larger, they quickly moved to reduce the number of people involved in formulating and manufacturing feedstuffs and realized substantial cost savings.
The supply chain to deliver feed systems and ventilation systems has not changed for decades. Companies design and manufacture products, warehouse, finished goods and hire representatives to "set up" local dealer networks. The dealers provide a storefront, promote the brand locally, order and stock parts, hire salespeople and installation crews. The industry is still delivering production equipment to the end user the same way it did when the number of producers was much larger.

Hog Slat developed the GrowerSELECT® line to collapse the supply chain, reduce margins and lower the final cost. How?
Hog Slat established a network of company stores in the major livestock and poultry production areas of the U.S. This system was backed up with distribution centers totaling over 600,000 square feet. We control distribution costs and the margins charged against the final purchase price.
The resulting volume of goods sold through our store system and large turnkey construction business enabled Hog Slat to justify the investment needed to manufacture feed and ventilation systems for our customers. We design and control the manufacturing process and the costs involved.
Typically, manufacturing companies do not have retail systems in place to deliver, install and service systems on a local level. Local dealers do not have volumes large enough to hire engineers to design and manufacture products for their local markets. Hog Slat is the only equipment supplier in the poultry and swine industries to integrate the supply chain vertically.
If you have priced any GrowerSELECT equipment, you have probably been pleasantly surprised at the cost savings. You may have even hesitated to buy it because of the low price. After all, "you only get what you pay for" is true. Buying products through the traditional distribution means you are paying the built in margin stack. If you are ready to stop paying "margin stack" on feed and ventilation systems contact one of our local stores about GrowerSELECT, go online to www.hogslat.com or call 800-949-4647.
Comments (0)