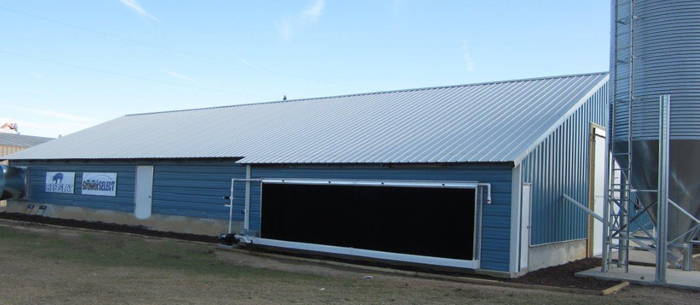 Georgia Poultry participated in the 37th annual Sunbelt Ag Expo in Moultrie, Georgia this year. At the Expo, a complete operational broiler house was exhibited, providing attendees first hand demonstrations of some of the newest products available to poultry farmers.
Celebrating the eighth year Georgia Poultry has exhibited, this year's Expo was a continued success. Each year Georgia Poultry's exhibit attracts over one thousand people, and is a highlight for many of the attendees.  Located in block E-6, the booth can easily be found by looking for a feed bin outside which stands tall for all to see and is placed next to the Colquitt FFA booth, where some of the best grilled chicken and smoked pork chop sandwiches are served.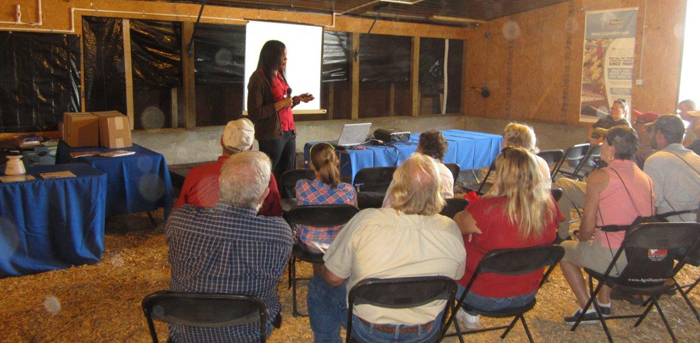 Georgia Poultry enjoys contributing to the community, agriculture, and trade shows like this to help educate and demonstrate some of the newest technologies in both poultry and swine farming.  At the Sunbelt Expo we have numerous Georgia Poultry representatives, who are happy to help answer questions and showcase new methods and products we offer. In addition, several poultry equipment manufacturers are present inside of the exhibit space to showcase their new products as well as contribute to attendees overall experience. A highlight of this year's show was the Cable Free Winching System, becoming the new model for suspension in poultry houses as it lasts much longer than traditional cable methods.
We invite everyone to attend the Sunbelt Ag Expo in Moultrie next year to see cutting edge demonstrations and product displays for both poultry and swine alike. Visit the Sunbelt Ag Expo's website at http://sunbeltexpo.com/to find out more information about this year's show.
Comments (0)