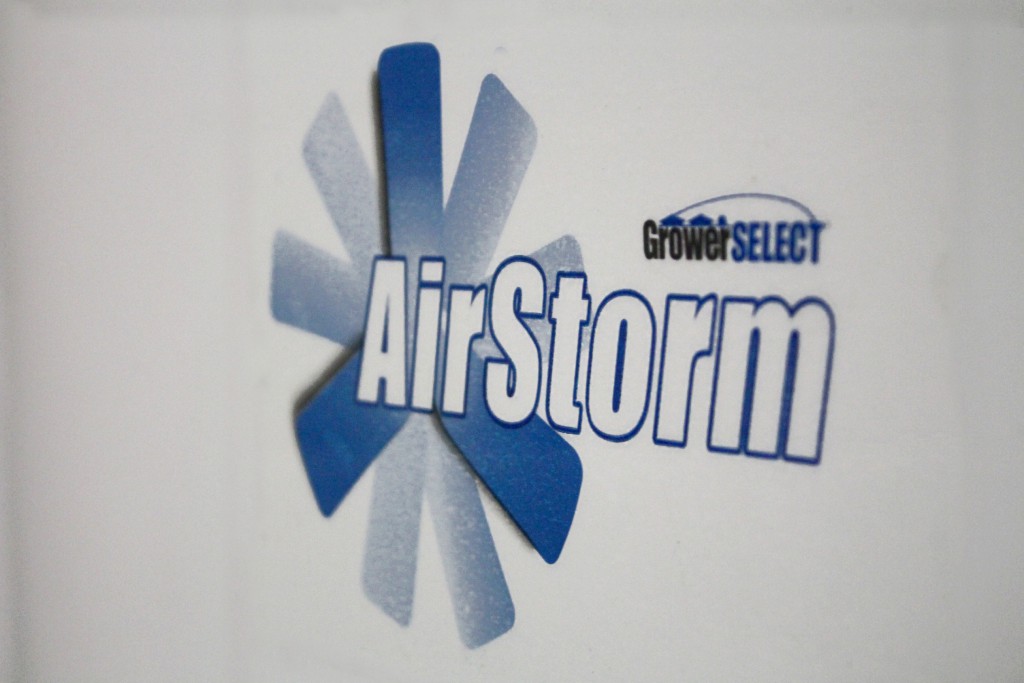 Hog Slat's launch of AirStorm fiberglass fans continues our commitment to reducing the price swine and poultry farmers pay for production equipment. Manufactured at our facilities in Iowa and North Carolina, AirStorm fans offer dependable performance at very attractive prices. Here is a look at several key features illustrating the quality designed into AirStorm fans.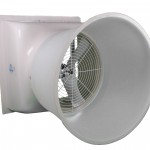 Quality starts with Resin Transfer Molded (RTM) fiberglass housings. Fiberglass parts produced by a RTM process have two finished surfaces and high glass-to-resin ratio. The result is a very finished looking product with high weight-to-strength characteristics. A direct side-by-side comparison of competitive brands shows AirStorm housings to be noticeably thicker. Polyethylene discharge cones reduce weight and cost.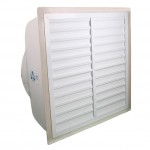 True airfoil vanes on the PVC shutters reduce air drag to improve fan delivery. Full-length spring steel rods, instead of short endpins, keep the vanes securely mounted into the frame.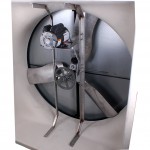 Heavy-weight, stainless steel motor mounts, and hardware offer more protection from rust and corrosion than comparable aluminum mounts. Stainless Steel (36″ & 54″) or composite (24″) props outlast plastic or aluminum and stay "in-balance" through actual on-farm conditions. High service factor motors provide protection against varying line voltages common with rural power sources.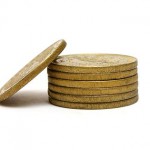 The lower purchase price of AirStorm fans results from a different type of distribution model. The traditional marketing channel for ventilation equipment consists of a manufacturer selling fans to a local dealer who marks the price up before selling to livestock producers. The cost of AirStorm fans is lower because we manufacture and sell directly to the end user. Hog Slat controls the distribution chain from start(manufacturing and sourcing) to finish (sale to the end user) and can limit the amount of "stacked margins" in the final purchase price. (See more about Margin Stack) Our network of local stores provides service at a cost lower than typical dealer distribution systems.
For pricing and ordering information go to Airstorm Fans
Comments (0)